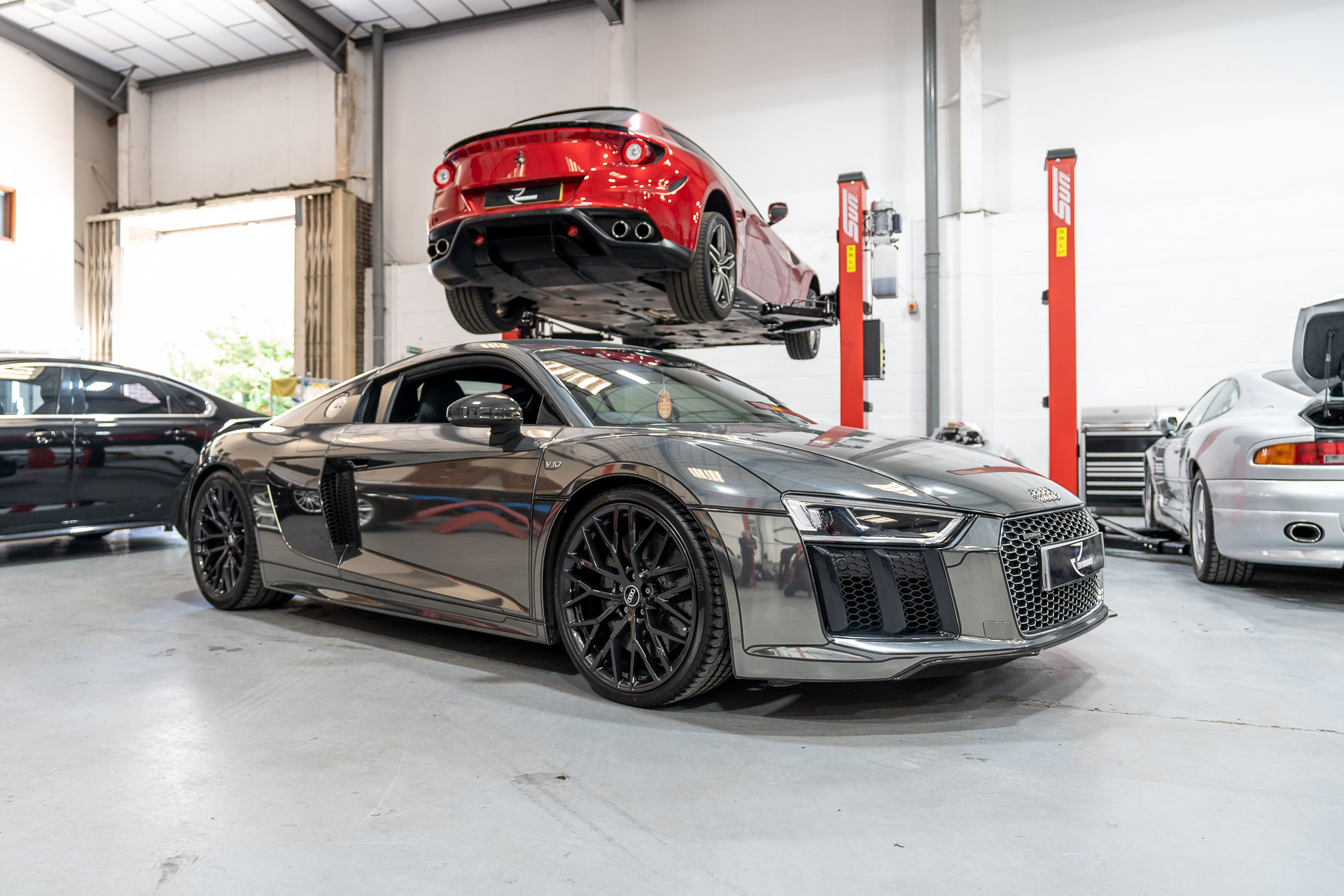 This 5.2 V10 is set to get some serious power!
---
This week, we'll be starting a VF Engineering supercharger installation on an R8 V10 Plus. This high-quality, comprehensive setup arrived at the workshop last week and we've already taken a good look at it and filmed an unboxing video which we'll share shortly.
---
The kit includes everything that's required for a full drive in drive out installation to take the already potent 5.2-litre V10 engine to a serious 800bhp.
---
The supercharger was specified in Porsche Riviera blue, to match the calipers from the ceramic brakes, which we have already removed and sent away to be painted.
---
We expect the installation to completed this week and will keep you updated with photos and video along the way. Then, once it's done, we'll be taking it for a test drive to show the difference the VF Engineering charger makes to the performance.
---
---
In the meantime, keep checking our social media channels for updates including images and videos.