Tuning
From an exhaust system, to a twin-turbo package, we offer a full range of performance enhancements.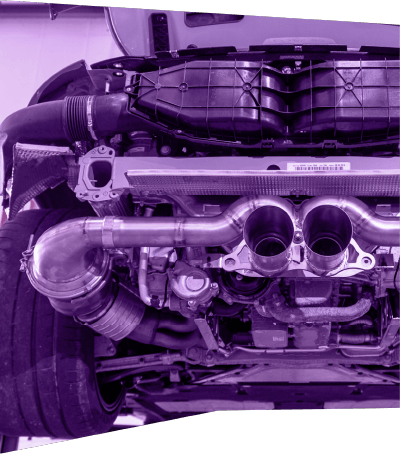 WHAT WE DO
We offer ECU calibration for a wide range of supercars that complement hardware upgrades to unleash a car's full potential.
For those who need the additional features of a standalone ECU (e.g. vehicles running one of our PUSH Performance twin-turbo kits), we can supply and install packages from MoTeC and Syvecs. These systems open up a wider range of adjustable parameters, strategies and safety devices that move the vehicle's performance to another level. These can include: traction control; rolling anti-lag; launch control; gear-shift control and much more. We are also able to calibrate standalone systems already fitted to a vehicle, utilising our dyno cell.
From performance exhaust systems and intake kits, to upgraded fuelling, turbochargers, cooling systems and more, we can help you fully optimise your vehicle for increased performance. The only limit is your imagination!
We are the sole European distributor and installation centre for PUSH Performance twin-turbo packages. Developed in the UK for the 5.2-litre V10 engines found in the Audi R8 and Lamborghini Gallardo/Huracan, they deliver serious power, with 900+bhp achievable, on a stock engine and gearbox. (1000+bhp with supporting upgrades). Each package is tailored to your individual requirements, with a wide range of options, including MoTeC or Syvecs management, gearbox upgrades, performance exhaust system and more.
Please contact us to discuss your individual requirements.