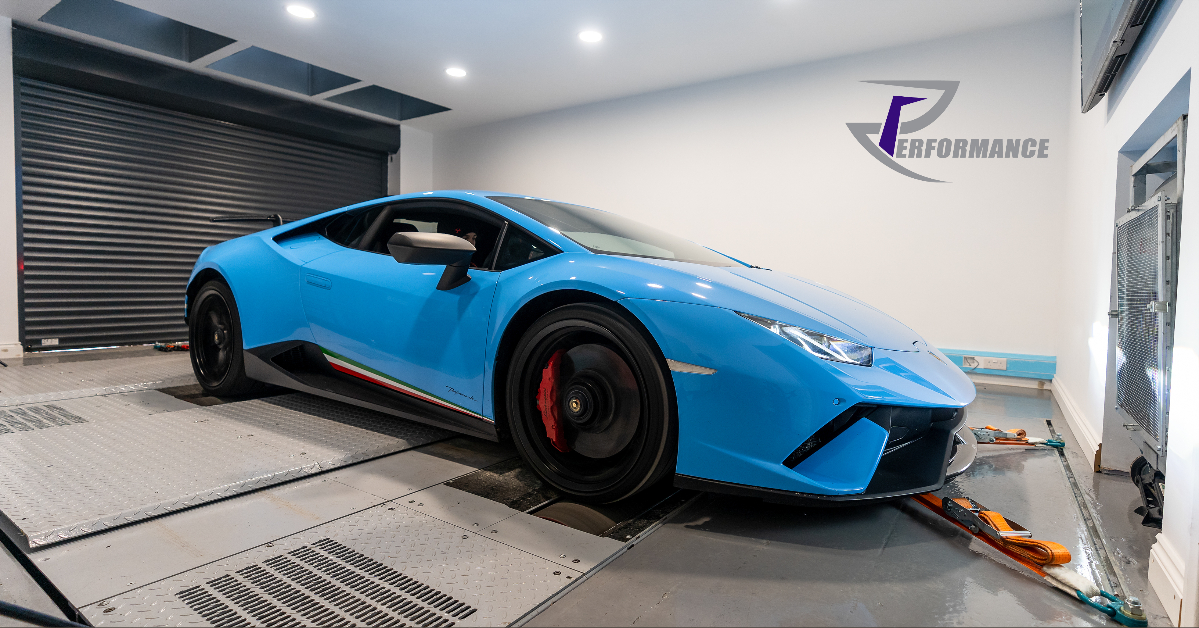 We Christen our dyno cell with a mighty, V10 Lamborghini!
Having completed the construction of our new dyno facility, we thought we should make some noise about it – and what better to do it, than with a Huracan Performante at full chat!

This unique vehicle belongs to a good customer of ours aka "Smurf Perf" who was keen to see and hear what it could do on our Maha set up.
Only one way to find out!

Having adjusted the rollers to the dimensions of the car and then taken great care to strap it down, we began the dyno run.

Although most of the power goes to the rear wheels, the fronts are still driven, so our 4WD MSR500 dyno was the perfect tool for the job. Of course for front or rear-wheel drive vehicles, we simply use one set of rollers.

Flick the fighter jet style starter button cover open, prod the button and the 5.2-litre V10 bursts into life. Even at idle, this Huracan sounds incredible, so we're all excited to experience it doing a sixth-gear pull.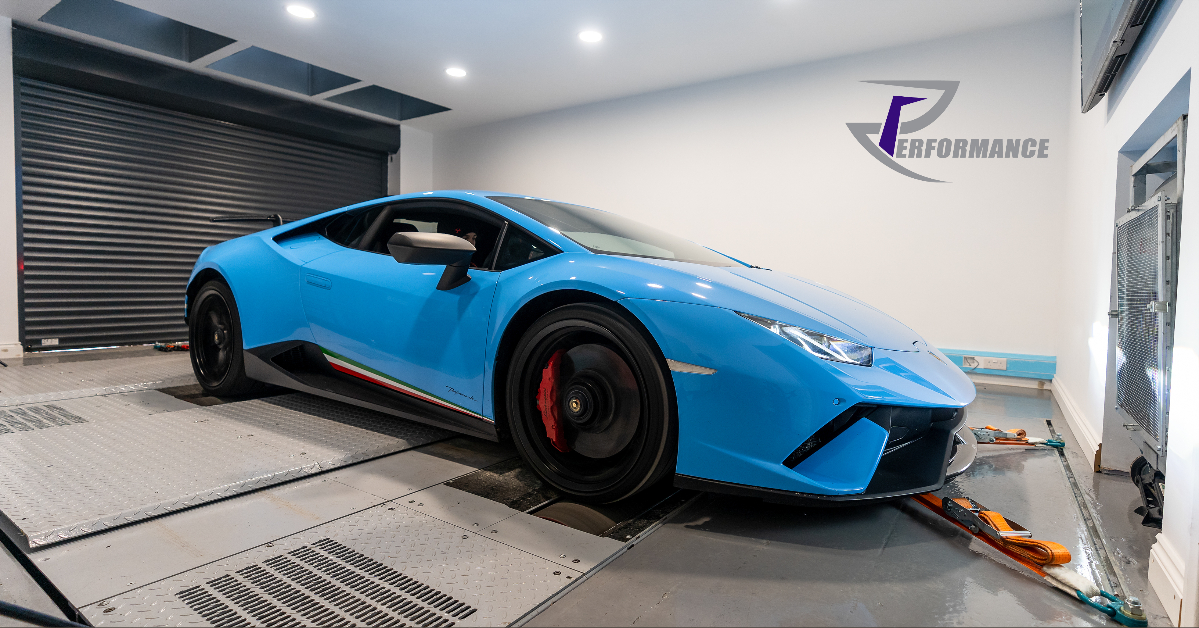 As the revs rise, dyno operator Ricky bangs through the gears using the large paddle shifters. The sound is incredible – a deep, metallic howl, punctuated by a sharp "crack" during gear shifts. Once he hits sixth, Ricky backs off the throttle and two blue flames shoot out from the tailpipes – much to the delight of everyone watching from the viewing window. Then, as he bangs down the gears, there's a crescendo of pops and bangs from the exhaust.

In the dyno cell, this thing sounds like an old-school V10 Formula One car – it's a truly earth shattering noise – and without doubt one of the best sounding engines you can buy today.

Our Maha MSR500 dyno cell is available now for power runs and diagnostics, as well as for commercial development work. Click HERE to contact us.