If you're a motorsport fan, then Autosport has to be on your list of shows to visit. From the latest F1 cars, through to BTCC, rallying, Time Attack – you name it, there's something for everyone. But away from the motorsport stars, the Performance Car Show was jam packed with supercars. Although many won't be to everyone's taste!
The trend for retina-ripping wraps, aggressive bodykits and money-no-object upgrades shows no sign of slowing and for those who like to show what they've got, then this was the place to be.
The Liberty Walk stand had a mix of supercars and SUVs, all boasting excotic bodykits, from a Mercedes-AMG G63 and a Lamborghini Urus, to an Aventador and BMW i8.
On the Kream Developments stand, the centrepiece was a Bugatti Veyron next to a Mercedes-AMG G63 6×6 finished in matching wraps.
They were guaranteed crowd pullers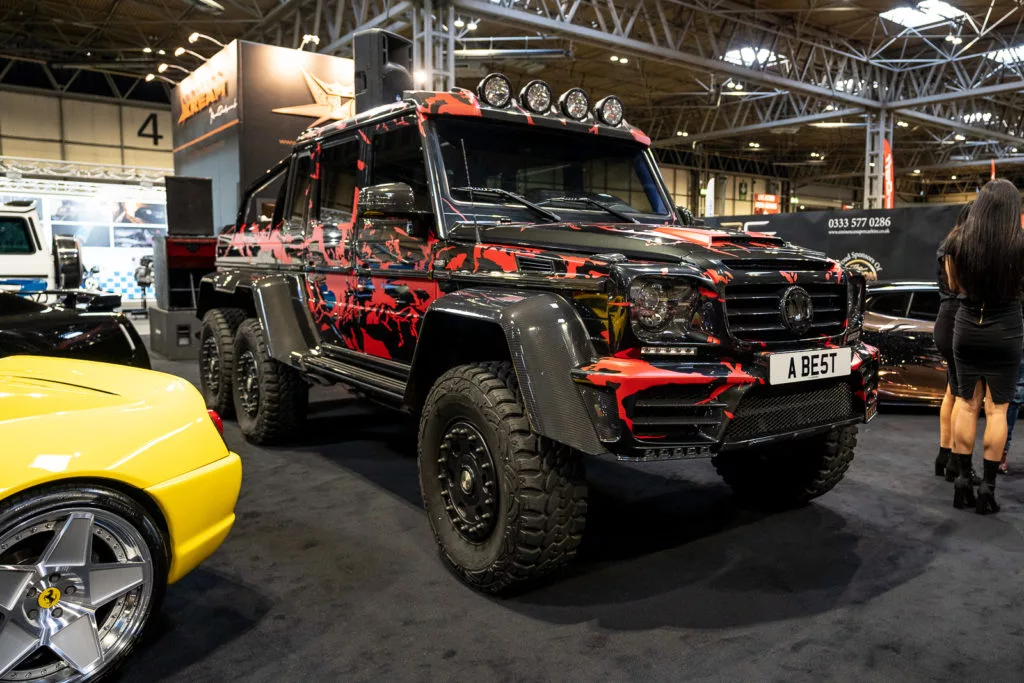 On the Kream Developments stand, the centrepiece was a Bugatti Veyron next to a Mercedes-AMG G63 6×6 finished in matching wraps.
The monstrous £370k 6×6 Merc is one of the rarest vehicles you'll ever see and dwarfed the 1001bhp, million-pound hypercar.
Several Huracans including Performantes, and Spyders were dotted around the place, including one with a bonnet design embracing the mindset 'you can't take it with you'. We also spotted a Syvecs sticker on the front splitter, so would hazard a guess that this has been highly tuned, quite possibly turbocharged.
As an official UK dealer for these highly impressive standalone management systems, we can supply, install and setup the full Syvecs range, including the Huracan and Gen 2 R8, plus the brand new setup for the McLaren MP4, 570, 650S and 675LT, which we're really excited about. Click here to see the full range of Syvecs power control solutions.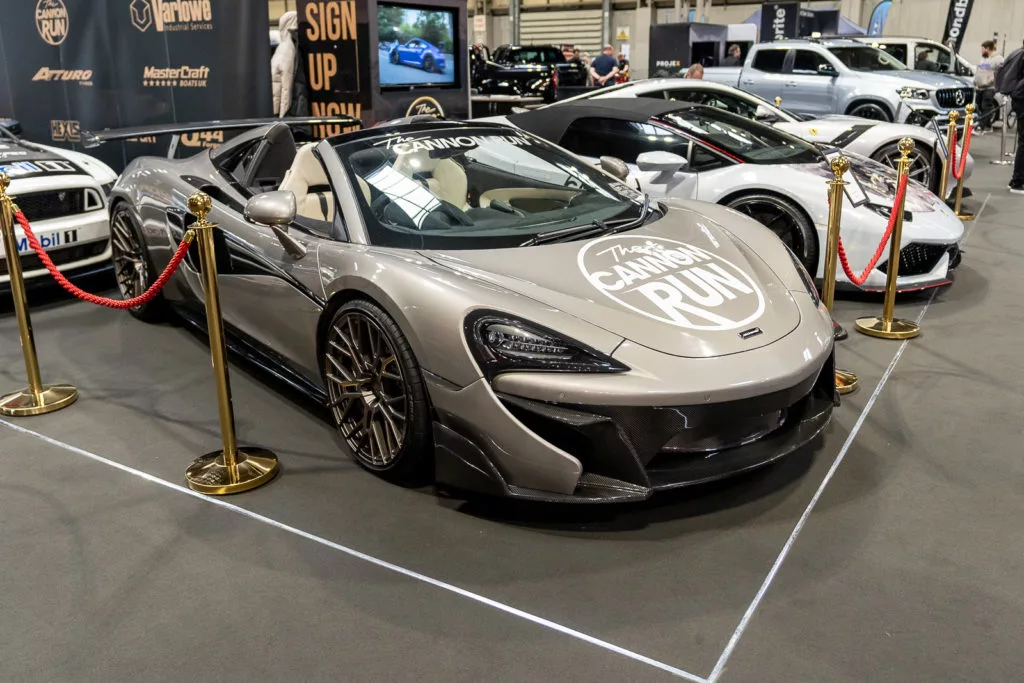 YouTube sensation, Yianimize was showing off his Aventador in its latest mean satin-black finish. We think it certainly looks better than the previous shiny wrap!
We also spotted a couple of rare Aventador SVJs, as well as a plethora of other exotica on the Cannonball stand, including a McLaren Senna which looked plain evil in black.
One car that stood out was a slightly small looking Veyron. On closer inspection we discovered that underneath it was an Audi R8, with the interior in particular giving it away. It may have lacked the 1001bhp quad turbo punch of a genuine Veyron, but it still had decent firepower thanks to the twin turbocharged 4.2 V8.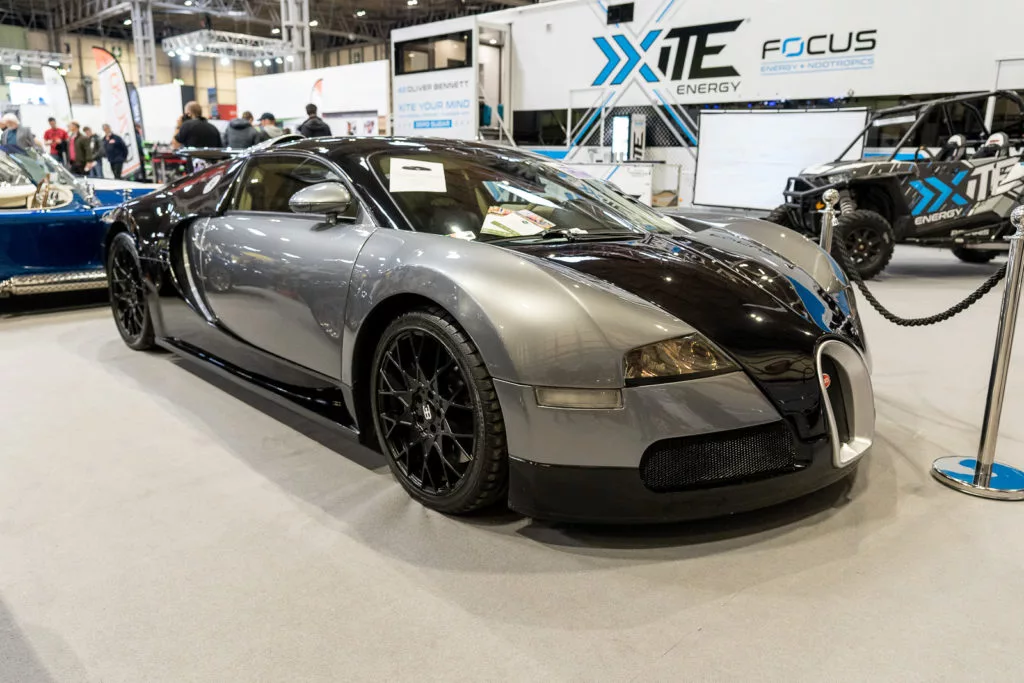 Away from the crazy supercars, the Autosport halls showcased some genuine racing cars, including a mean looking Bentley on the Eibach stand, plus numerous F1, BTCC, DTM and other machines.
Another car that caught our eye was this Mercedes-AMG C63. With the bonnet removed we could see the supercharger installation, which as Mercedes-AMG specialists, certainly got our attention. We can carry out full dealer-level servicing, which will not affect your warranty – but can save up to 40% over main dealer prices. Click HERE to contact us today for a quote for your Mercedes-AMG.